Exam Calendar 2015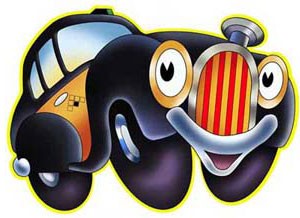 | | |
| --- | --- |
| Exam dates | Inscription period |
| Inscription period | 16th to 18th of February |
| CALL EXCLUSIVELY FOR REPEATERS WITH A SINGLE CONTENT BLOCK FAILED: 11th of March | 21st to 23rd of April |
| 29th to 20th of June and 1st to 3rd of July | 5th to 9th of June |
| CALL EXCLUSIVELY FOR REPEATERS WITH A SINGLE CONTENT BLOCK FAILED: 28th of September | 3rd to 7th of September |
| 16th to 20th of November | 21st to 23rd of October |
| | |
Exam
⇒ The results of the passed content blocks will be respected only during the three consecutive calls. The unjustified no presentation or the no inscription to these calls will count for the overall computation.
⇒ The 121,00€ fee payment gives you the right to take two consecutive calls. Once both calls have finished without having passed or without having presented, you will need to pay a new 40,00€ fee for the next call.
⇒ The document justifying the fee paid will need to be presented (personally or through the school in which you are realising the course) in the IMET offices in the moment of doing the inscription.
⇒ Each call has available an inscription's period. Any inscription will be done out of this determined periods.
⇒ The unemployed people who are more than 45 years and who have been unemployed for more than one year, having finished their unemployment benefit, will only pay a third of their fees. For having right at this discount, it will be necessary to present an INEM certificate at the moment of doing the inscription.